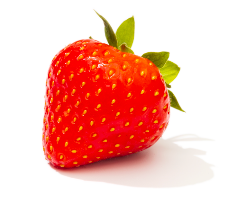 I am in charge of the strawberry from the field until the shipment to the customer: choice of ranges, management of the offer and the daily supply. I live, I eat and I sleep strawberry to offer all year round an offer of quality in partnership with our selected producers throughout the campaigns.
Every season is an adventure that takes you around the world!
With productions in France and abroad we guarantee a supply of strawberries throughout the year.
The natural production par excellence method although governed by the hazards of climate and the whims of nature.
With rain protection, this method is used both in the open field and with suspended garden.
A better control of production. Requires good expertise and more consistent investments.
Various and flexible packaging
We offer a wide selection of packaging to answer all demands.
Strawberry wood box 1kg one layer
With a very diverse network of producers and 40 years of expertise, we are the contact point for lovers of rare products and offer a wide range of berries complementary varieties. Contact us for your specific needs.